Volunteer Opportunities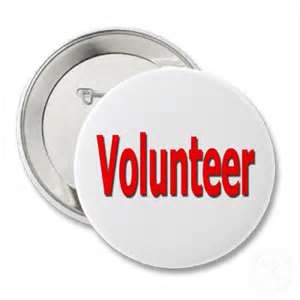 Dear Colleagues:
As the President of the Salem Chapter for SHRM, I am writing to ask for your help and to see if you are interested in volunteering with SHRMA? Just like Uncle Sam once said "We Want You."
There is great deal of energy and enthusiasm on our Board and within our committees and we would like to see that continue. Planning Chapter activities like our monthly meeting, special workshops/conferences, HRCI Certification Study Group, the monthly newsletter, our website, and so much more, take committed people to make these things happen.
Unfortunately, due to the current base of our volunteers we are unable to provide some of the member support and activities at the levels we want or believe our members deserve. The Board does not want to cancel or reduce our offerings, so on behalf of the Chapter Board I am now asking if you might find some time in your busy schedule to donate a few hours to volunteer…back to the profession.
Volunteering within the Chapter is a wonderful leadership opportunity as well. At this time we are seeking immediate needs for:
HRCI Director (study group activities for certification exam)
SHRM Foundation Director (funding for the research side of SHRM)
And of course there are always openings for committee members for Membership, Workforce Readiness, Diversity, and Government Affairs.
It is our hope that you will be interested in volunteering and either leading or co-leading one of these efforts so as a Chapter we can continuing the level of excellence that our member have come to expect and definitely deserve.
To learn more, see a job description, and to ask questions please feel free to reach me at Shauneen.Scott@oregon.gov .
Thanks,
Shauneen Scott, SHRMA President